5
3
Offers Online only

Offers -15%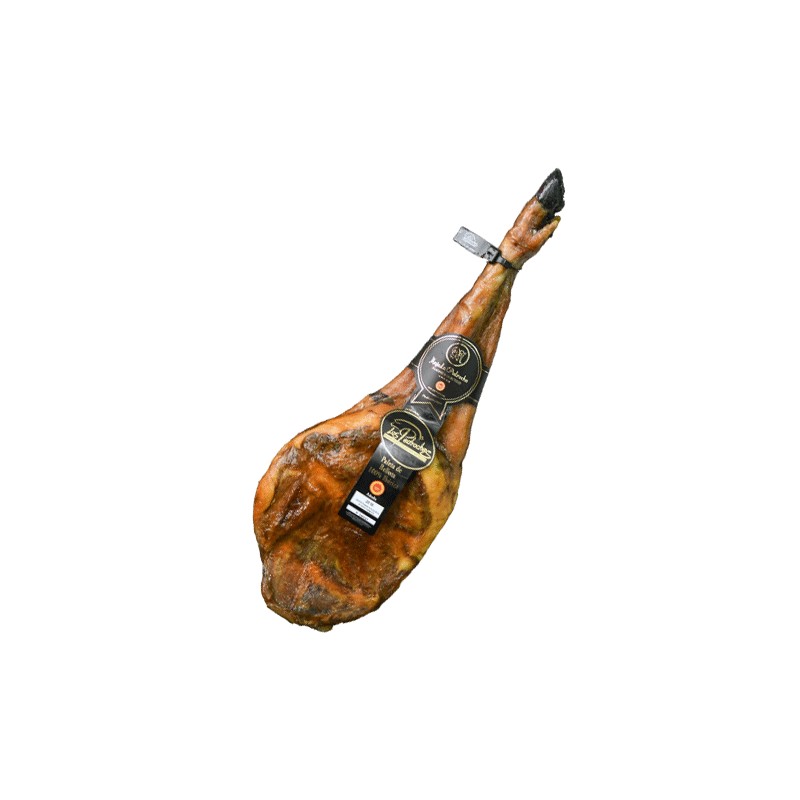  
Acorn100% Iberian Shoulder Majada Pedroche "D.O Los Pedroches"
Acorn 100% Iberian shoulder Majada Pedroche "D.O Los Pedroches"



Free shipping
over 70 €
DELIVERY 24 / 48 h
urgen service

Support and advice
More information about this product
The Acorn-fed 100% Iberian Majada Shoulder from Los Pedroches comes from 100% Iberian Breed pigs, registered in the herd book.A superior breed with a magnificent aptitude for the production of Iberian products with a perfect texture, due to its free rearing in the pastures of the Los Pedroches Valley and its diet based on acorns.
This ham is a special piece that our Ham Masters take care of during a slow curing process of more than 24 months in natural cellars, to ensure the best quality.
Besides being a unique piece and protected by the Denomination of Origin Los Pedroches. In the Montanera period, this so pure and unique species feeds mainly on acorns, herbs and roots of our pasture that provide oleic acid and antioxidant substances that offer beneficial qualities for health.
Data sheet
Origin

Los Pedroches

Quality and Racial Purity

Acorn 100% Iberian

Maturation

More 24 months
Shipping Cost
Shipping to
Cost

Free shipping

over

Peninsula and Portugal (except islands)
4,95€
70€
Balearics
7,50€
150€
France and Germany
15€
200€
Austria, Belgium, Czech Republic, Denmark, Holland, Hungary, Italy, Luxembourg, Poland, Switzerland and United Kingdom
20€
300€
Slovenia, Estonia, Finland, Ireland, Latvia, Lithuania, Slovakia, Romania and Sweden
30€
400€