4.75
4
Offers On sale!

Offers -20%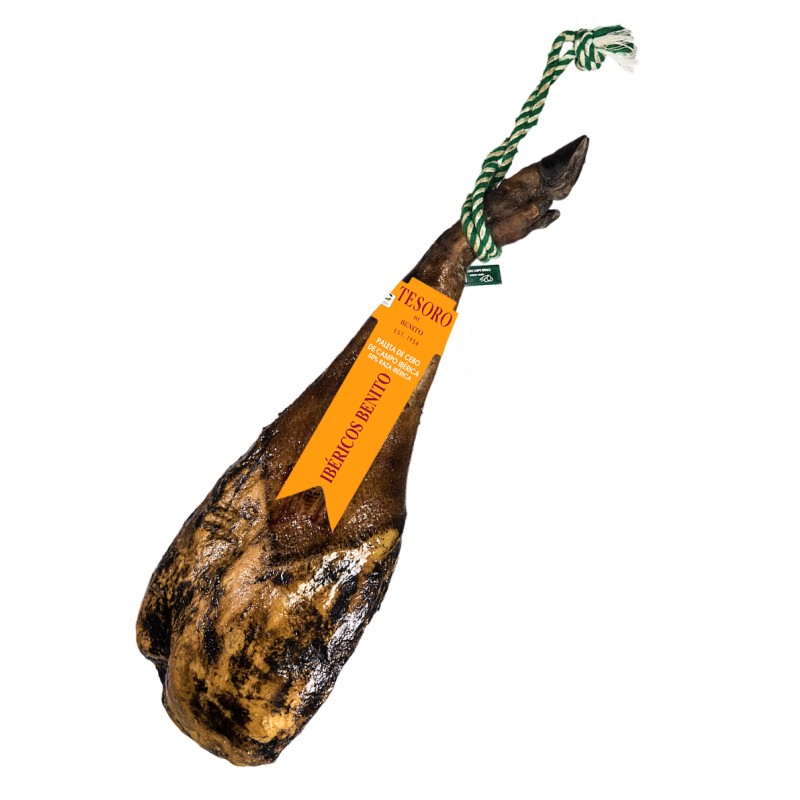  
Treasure Etiqueta Oro ham Ibérica Cebo de Campo
 Treasure 50 % Ibérica Cebo de Campo, made from free-range pigs fed on acorns in natural meadows and oak-forests. Cured for 24-30 months.

Free shipping
over 70 €
DELIVERY 24 / 48 h
urgen service

Support and advice
More information about this product
The long, slow curation process these cuts undergo, for periods between 24 and 30 months, brings out a precise, intense, pleasant flavour, and their high content in oleic acid make them all healthy meal at any age.
The Treasure Etiqueta Oro are made from handpicked  pigs, fod purely on acorns and natural grazing on the mountainside, imbuing the meat with a taste sure to be delightful to the palate.
You might also like
Regular price
€86.50
-20%
Shipping Cost
Shipping to
Cost

Free shipping

over

Peninsula and Portugal (except islands)
4,95€
70€
Balearics
7,50€
150€
France and Germany
15€
200€
Austria, Belgium, Czech Republic, Denmark, Holland, Hungary, Italy, Luxembourg, Poland, Switzerland and United Kingdom
20€
300€
Slovenia, Estonia, Finland, Ireland, Latvia, Lithuania, Slovakia, Romania and Sweden
30€
400€