5
3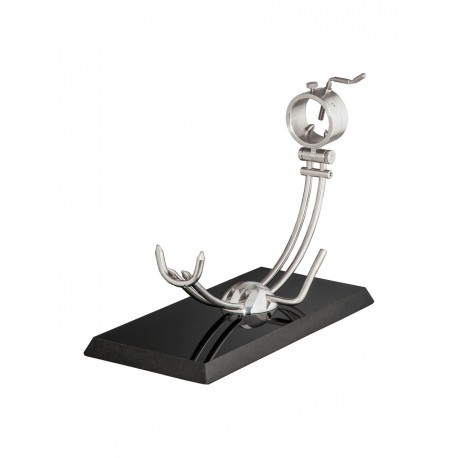  
Silestone ham stand, antibacterial Primus
Afinox Silestone ham stand. Thanks to a system of bearings that allow for both vertical and horizontal movement, the ham-holding arm is 100% repositionable depending on your needs as ham cutter. Its 360º free header lets you work on the somplete ham or shoulder comfortably, without having to take the ham out of the stand at all.

Free shipping
over 70 €
DELIVERY 24 / 48 h
urgen service

Support and advice
More information about this product
Base dimensions: 24 cm wide x 48 cm long x 1.2 cm high
Weight: 11 kgs
Presentation: Ham stand, disassembled, inside Afinox cardboard box.
Shipping Cost
Shipping to
Cost

Free shipping

over

Peninsula and Portugal (except islands)
4,95€
70€
Balearics
7,50€
150€
France and Germany
15€
200€
Austria, Belgium, Czech Republic, Denmark, Holland, Hungary, Italy, Luxembourg, Poland, Switzerland and United Kingdom
20€
300€
Slovenia, Estonia, Finland, Ireland, Latvia, Lithuania, Slovakia, Romania and Sweden
30€
400€