4.80645
31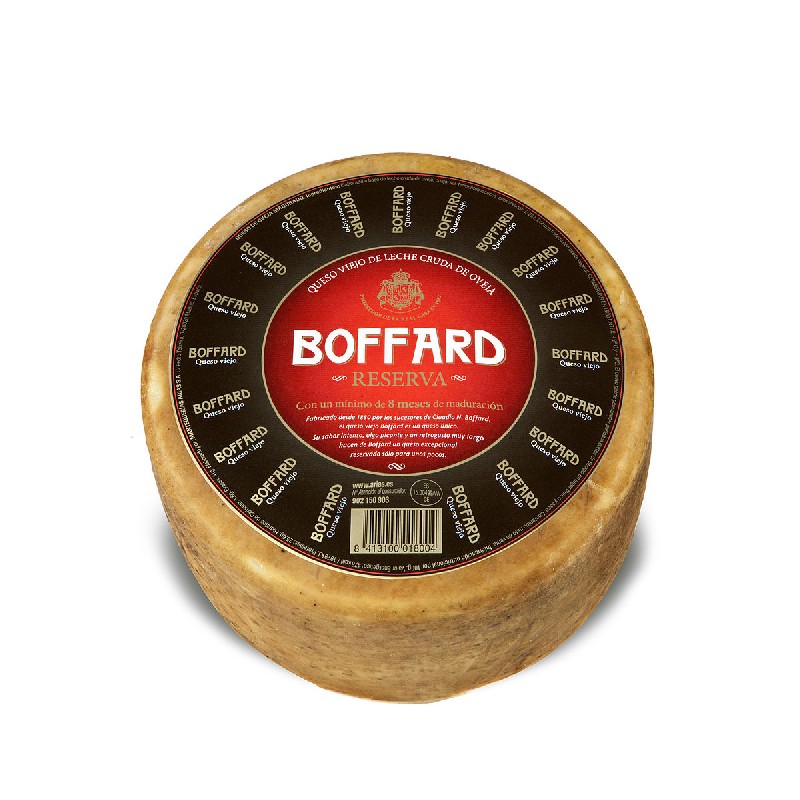  
BOFFARD pure sheep milk cheese special selection, 3Kg
Boffard Selection cheese, made with raw sheep milk and hand-rubbed with olive oil, and then set to mature for a year in order to let it reach an optimal point of aroma and flavour.
Boffard: supplier to the Spanish Royal Family since 1882

Free shipping
over 70 €
DELIVERY 24 / 48 h
urgen service

Support and advice
More information about this product
With their exceptional know-how, Boffard makes their cheese in the traditional way: raw milk, cleaned of whey by hand with cotton cloths and rubbed in olive oil. This results in a cheese with an intense taste and a refined bouquet.
Weight: approximately 3 Kg.
Recommended consumption: Eat within a period of 12 months.
Preservation: Keep at low temperature (between 2 and 8 ° C). Once opened, wrap with aluminium foil or cling film.
Eat at room temperature.
Shipping Cost
Shipping to
Cost

Free shipping

over

Peninsula and Portugal (except islands)
4,95€
70€
Balearics
7,50€
150€
France and Germany
15€
200€
Austria, Belgium, Czech Republic, Denmark, Holland, Hungary, Italy, Luxembourg, Poland, Switzerland and United Kingdom
20€
300€
Slovenia, Estonia, Finland, Ireland, Latvia, Lithuania, Slovakia, Romania and Sweden
30€
400€