4.67188
64
Offers On sale!

Offers -15%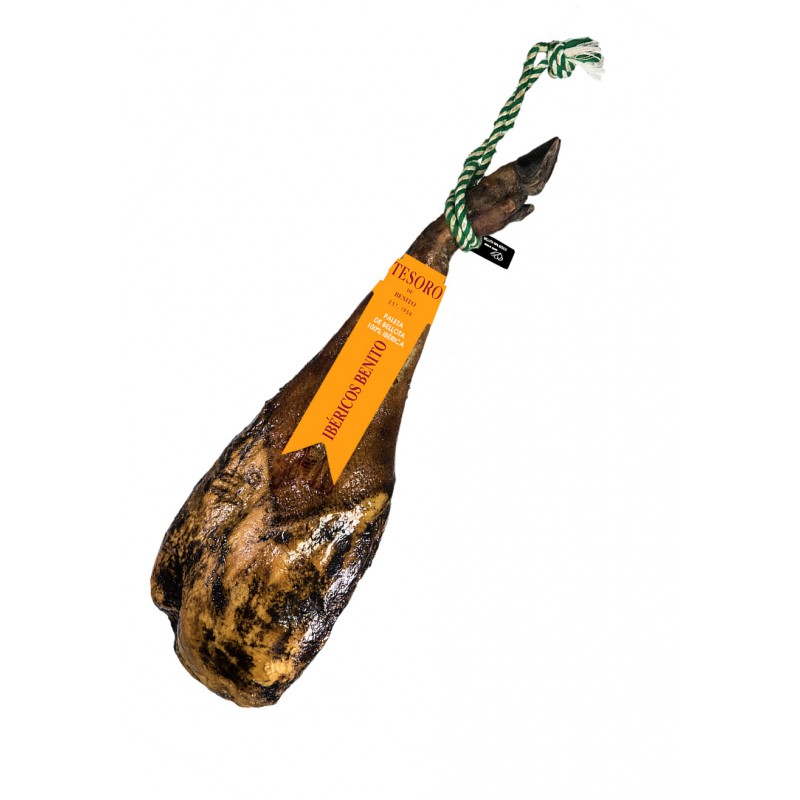  
Iberian 100% Shoulder Bellota Treasure
Bellota 100% Iberian Shoulder cuts, certified Selection Treasure. Cured for more 12 months.

Free shipping
over 70 €
DELIVERY 24 / 48 h
urgen service

Support and advice
More information about this product
Bellota 100 % Iberian Shoulder, certified Selection Treasure. Slow cured for more than 12 months, these cuts bring the unmistakable flavour  - exquisite yet powerful.The pigs feed solely on acorns and natural pasture on the mountainside, and the cuts are then slowly dried at the south of península ibérica, where the unique climate helps these pieces attain perfect curation and unequaled flavour.
Shipping Cost
Shipping to
Cost

Free shipping

over

Peninsula and Portugal (except islands)
4,95€
70€
Balearics
7,50€
150€
France and Germany
15€
200€
Austria, Belgium, Czech Republic, Denmark, Holland, Hungary, Italy, Luxembourg, Poland, Switzerland and United Kingdom
20€
300€
Slovenia, Estonia, Finland, Ireland, Latvia, Lithuania, Slovakia, Romania and Sweden
30€
400€